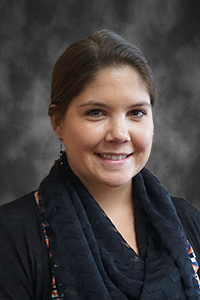 OFS Support Specialist
I was born and raised in the heart of Waterford, Michigan, where I attended and graduated from Waterford Mott High School. After High School, I started my educational career at Oakland Community College, and then transferred to Madonna University after two years. I graduated in 2013 with a Bachelors degree of Applied Science/Criminal Justice, and with honors. While at Madonna, I received certification of completion for Homeland Security and Private Investigation.
Also, while attending Madonna, I worked part-time for the City of Birmingham Police Department as a Parking Enforcement Officer. With this career being only part-time, post-graduation it was time for me to move forward in my career.
While at the police department I met many great individuals, one of which led me to my next career for a company who supplies public safety officers (Police, Fire, EMS) with their uniforms and equipment for everyday use. After three years, I decided that I wanted to do something with my career that had more of an impact on individuals and their families.
The reason I am sitting at my desk at Oxford Financial Solutions is because I want to be in a field where I can help individuals with their future. The "American Dream" is to one day retire and enjoy retirement with your children and grandchildren; I want to be a part of making that dream a reality for everyone.
Outside of work I enjoy spending time with my husband and our two dogs; Gunner & Willow. We love being outdoors; whether its mowing the lawn, planting flowers, or playing with the dogs, outdoors is where you will find us! We are new to the Oxford area and we are really enjoying it. Oxford is continuing to grow, and we love to see that. Although growth is a good thing we hope that Oxford keeps its "small town" feel.
Being able to work at Oxford Financial Solutions is a great honor. We will always service our customers with pride and integrity. Stop into the main branch today, located in downtown Oxford! We would love to see you and hear about your financial goals and expectations!
Financial guidance is only a step or phone call away! 248-814-6504 OR 248-969-7238.
Mobile Phone
248-969-7238